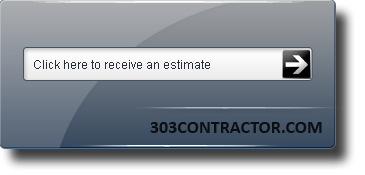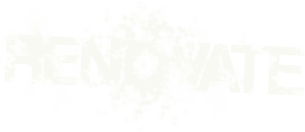 Renovating or remodeling your Colorado home is an exciting step. You will update your house, you will most likely increase its value and you will be created a new more comfortable place to call home. Even if the economy is booming, its still easier to update or remodel then it is to all out move! As you probably know there are many things to consider before choosing the General Contractor to take on your job. You will want to find out if a permit is going to be necessary and if so if a home owners permit can be used. You will want to make sure your Colorado General Contractor has insurance as well. Having a license for the state of Colorado is not possible. Rather contractors are issued Contractors licence per county and they expire after one year. In order for your contractor to be able to apply for a license they will need to supply at least 3 referrals of previous jobs to the county.

Working with 303 Contractor gives you advantages in your home remodel because we have 9 certifications in such things as mold prevention, lighting design, kitchen remodeling and sustainable building. We are accredited with the American Institute of Architects and backed by the Better Business Bureau. All you need to do is bring us your design plans, and we will give you tips on how to make it even better, or things that should be avoided. If you need a design drawn out for you and you only have a general idea on what you would like, that is not a problem either. Colorado Contractor has done many remodels, kitchen and bath, and basement finishes for Littleton Colorado, Denver, Parker Colorado, Highlands Ranch and Castle Rock Colorado. That doesn't mean we wont work in your neck of the woods too. We have done over 300 jobs in Douglas County and love to work with Aurora and Arapahoe county as well.

Colorado Contractors has been a screened and verified member of Service Magic for over 4 years. Service Magic is an online lead generating service for Contractors, Remodelers and other service industry professionals in Colorado. They call and verify contractors insurance and check referrals. Much like if a contractor is applying for a permit to do work such as a remodel in Douglas County. On the other hand Service Magic provides home owners, businesses and other contractors in search of subs with professionals whom have chosen to receive leads in their area (based on zip code). Colorado Contractors or 303 Contractor is on Service Magic as Brunetti Designs, our legal name. Brunetti Designs is not a good name for search engines or people using Google to find a contractor in Colorado, 303, 720 and 719 area codes, hence the website name.

Before receiving estimates for a remodel or addition that will be obviously seen from outside your house, make sure to check with your HOA and have your project considered. Otherwise you could be wasting your time, the time of contractors who meet with you, as well as possibly costing them money. For example, one Service Magic lead can cost $75.00 dollars, even if the job is not won or the potential client changes their mind about the work. If you have questions or you are a contractor looking to sub out portions or a remodel in Denver Metro area such as tile or drywall finishing please let us know right away. We gladly meet with all contractors and potential customers to discuss their needs, even if we are busy on other jobs. We will take the time to address your concerns. Feel free to also email us using the form below, or call us anytime (720) 556-2051 or (720) 435-0825