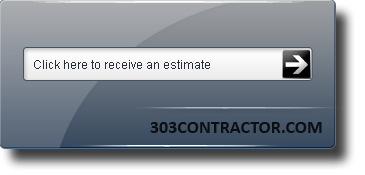 (720) 556-2051

Highlands Ranch, Co

Drywall is one of those things that takes time and skill. You can not take a class for Drywall finishing at a Colorado Home Depot, like you can for tile, and then be able to correctly and professionally finish drywall, let alone hang it. 303 Colorado Contracting is not saying anything negative to the DIY spirit of Colorado, its just that drywall is one of those things that takes many hours of hands on experience to perfect. There is a lot of muscle memory in the hands and wrist that takes time to develop. A Colorado or Denver Professional Drywaller will have these skills. They will also poses extra strength in the for arm and triceps muscles. Drywall is tough and it takes a real drywall pro to get it done right. A drywall job weather in Colorado Littleton, Aurora or Castle Rock areas or not, will also require the right tools. You would want to have a drywall screw gun and a drywall cut-out tool, most the guys in our network use Dewalt for these. The screw gun has a special clutch in it that lets one set drywall screws over and over quickly and perfectly (no braking the paper). The drywallers cutout tool is great for Colorado homes as they trend more and more towards recessed lighting, especially Ken Carl and Larkspur areas of Drywall wall work. If you need to learn more about drywall and you have that "must-do-it-myself" attitude then enjoy all the invaluable information this drywall page of 303 Colorado Drywall Contractors has to teach you. If you want to receive an estimate for drywall work in the Denver metro area, go here.

As you learn drywall you will understand how much pressure should be applied for a certain result. A professional drywaller uses different angles  and will find a way that works best for him or her. You can see this fellow here uses his index finger to help control his drywall finishing technique. This looks so simple and it is so NOT. It takes months if not years of practice to be able to make smooth near perfect drywall finishes that require little to no sanding. There are many drywallers in Colorado, not as many who are fast, reliable, friendly and professional drywallers.

Professional Drywall Finishing is much about using correct angles and pressure.

Drywalling is not for the faint of heart. If this is how you imagine yourself doing a "simple" drywall job then you should reconsider. Painting, okay sure! Then you might look like this couple. Drywall hanging takes strength and Drywall finishing takes a lot out of your arms and shoulders, as well can leave you covered in drywall dust. Its not a comfortable feeling but sometimes a lot of Colorado Drywall sanding is required.

Contact a Drywall Pro to help you out!

Check out the Best Colorado Contractor

BEFORE ANYTHING, SOUNDPROOF THE ROOM